AXS GUARD - OPEN HOUSE
18-01-2018 15:00

tot

18-01-2018 21:00

(

Europe/Brussels

)
Registratie voor dit evenement is gesloten.
---
18-01-18

AXS |GUARD
*OPEN HOUSE*
PAX-IN-THE-PICTURE

NIEUW - NEW - NOUVEAU ....
Tijdens onze open deur dag stellen we u met trots de nieuwe oplossingen in de PAX range voor!

During our open house we proudly present you the new solutions in the PAX range!

Lors de nos portes ouvertes, vous aurez l'occasion de découvrir la nouvelle gamme PAX. L'outil de télétravail par excellence! 
DEMO v8.3.2 - Office365 Connect
Preview demo van onze Office365 Connect - Dynamisch instellen van de beschikbare bandbreedte in functie van uw Office365 toepassingen.

Office365 Connect preview demo - Dynamically set the available bandwidth in function of your Office365 applications.

Démonstration Office 365 Connect - Configuration automatique de la bande passante et du pare-feu pour toutes vos applications Office 365.
MEET THE TEAM ! 
Maak tevens kennis met het team achter AXS GUARD en hef samen met ons het glas op onze onafhankelijkheid en onze samenwerking in het nieuwe jaar.

Get to know the team behind AXS GUARD and, together with us, raise the glass to our independence and collaboration in the new year.

Profitez de l'occasion pour rencontrer l'équipe AXS GUARD et de porter un toast en honneur de notre future collaboration et de notre indépendance retrouvée.
PAX = PERSONAL AXS GUARD

The PAX are a series of small network appliances based on the VPN security model and geared specifically towards remote and mobile users.
PAX HOME USE
Designed specifically for home use, the PAX Home Office solution offers the convenience and benefits of a classic home router. It is capable of wireless and wired communications and suitable for up to 2 concurrent users.
PAX ROAD WARRIOR - NEW 
Geared specifically towards travellers, this lightweight "VPN on a stick" solution allows workers to securely access corporate resources from virtually anywhere as long as a wireless Internet connection is available.
PAX SMALL OFFICE - NEW
Designed specifically for small satellite offices, the PAX Small Office appliance is a wired security solution suitable for up to 10 concurrent users.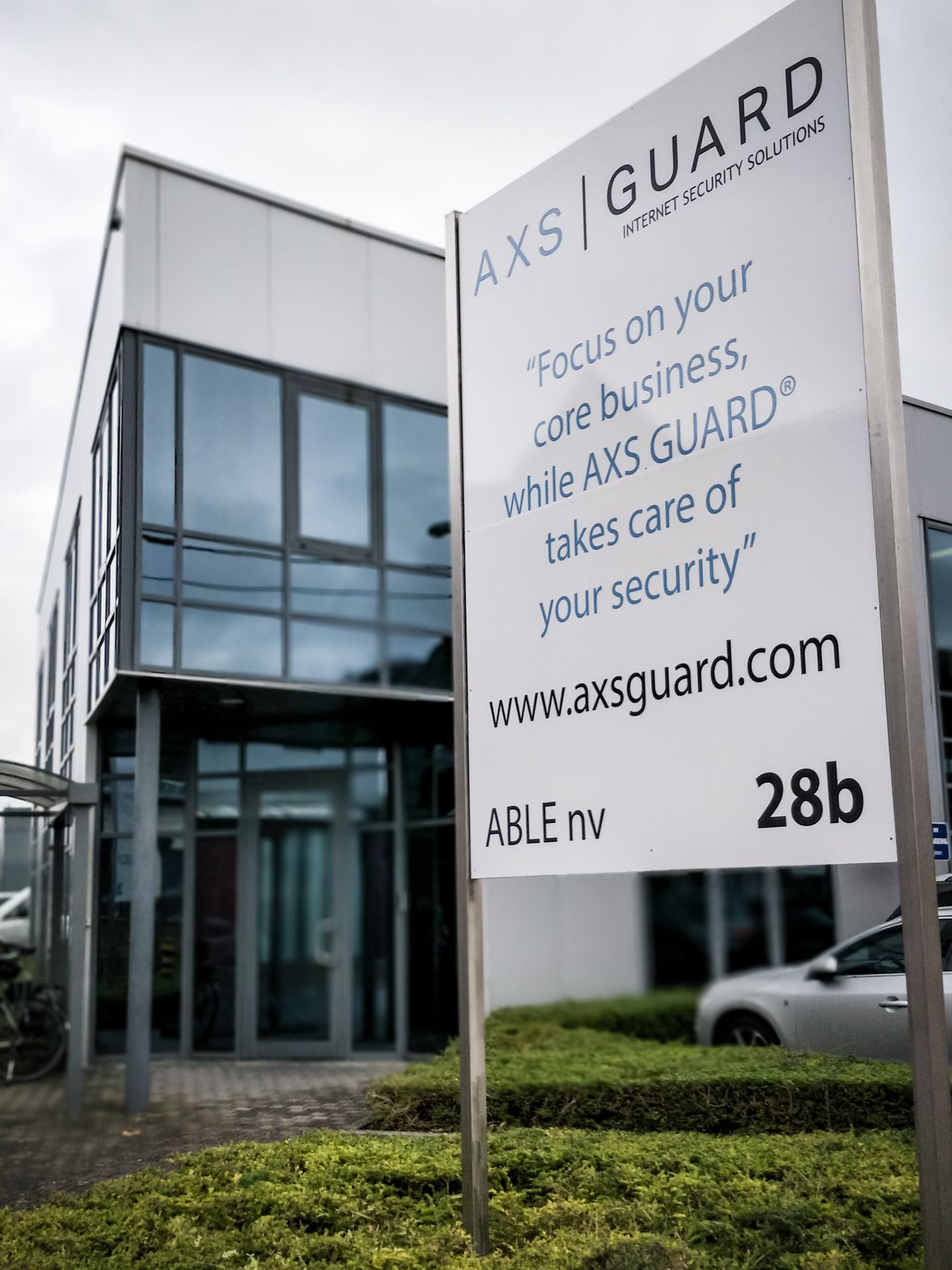 AGENDA
as of / vanaf 15.00h - Welkom, Welcome, Bienvenue !
PAX Presentations & demo's

Bar & finger food

Meet the team !

De volgende inhoud verschijnt op alle evenementen