AXS GUARD INDUSTRIAL ALL-IN-ONE


PROTECTS YOUR SMART & IOT PRODUCTION EQUIPMENT

IoT and smart devices produce a lot of data that is important to you and your organization. This data, which may be confidential, often can only be extracted and read by dedicated manufacturers or personnel on site.
The AXS GUARD Industrial all-in-one solution is designed to securely connect your IoT production equipment to the Internet, so that it stays protected from hackers, but accessible to authorized personnel.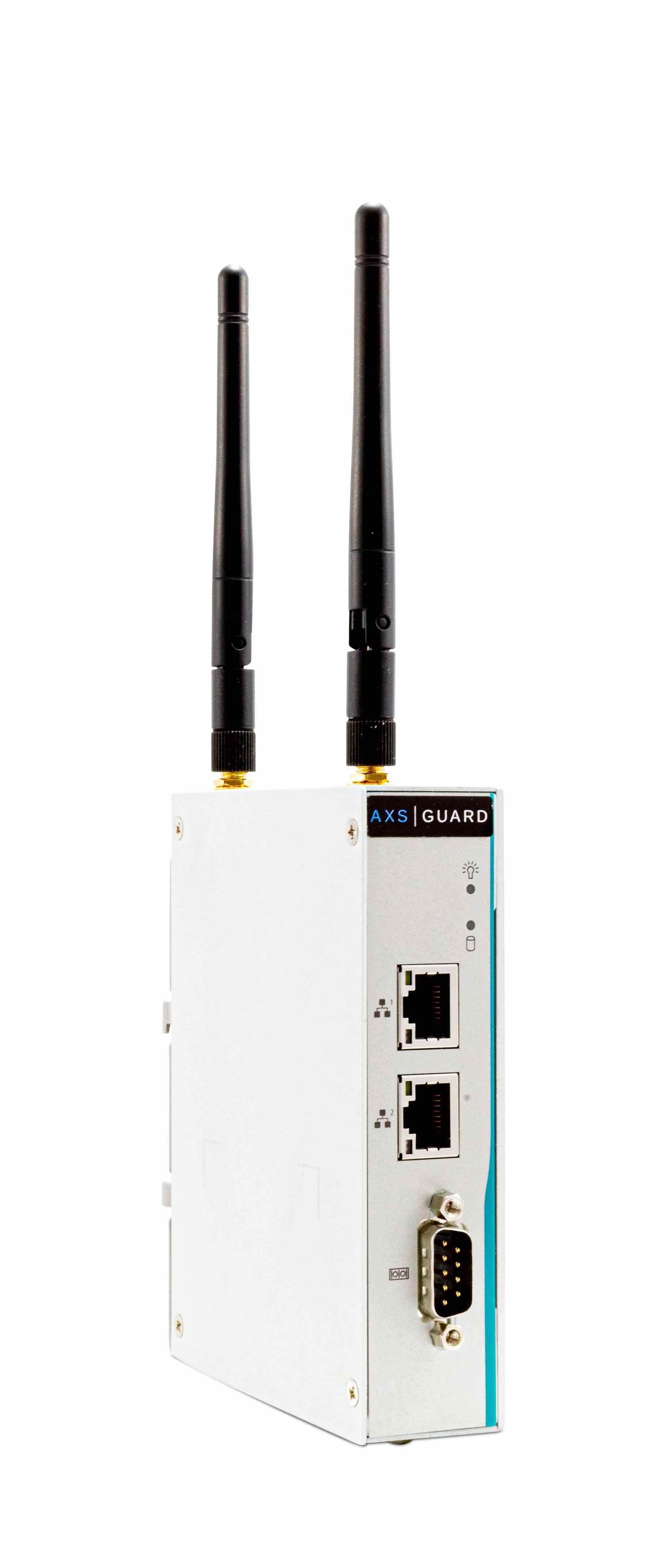 ON-SITE INTERVENTIONS
BECOME A THING OF THE PAST
THANKS TO A SECURED
REMOTE ACCESS .
EASY PRODUCTION FOLLOW-UP
& INCREASING UPTIME
EASY MAINTENANCE PLANNING
& AI READY
ADVANTAGES...

Secure and scalable

Cost-effective

Centralized control
No hidden costs

Increased uptime

Easy installation and configuration
Hardware Specifications:
Fanless design, passive cooling

DIN - rail mountable

Power supply: 12-24v DC with over-voltage protection

2x 10/100/1000 mbit Base-T Ethernet with 1.5 KV magnetic isolated protection

8 TTL-DIO (customization)

1 Serial port RS232 / RS422 / RS485 (customization)

2 USB 2.0 ports (customization)

1 VGA - 1920x1200 (customization)

Operating temperature (-20 - +70 C°)

FCC and CE approved