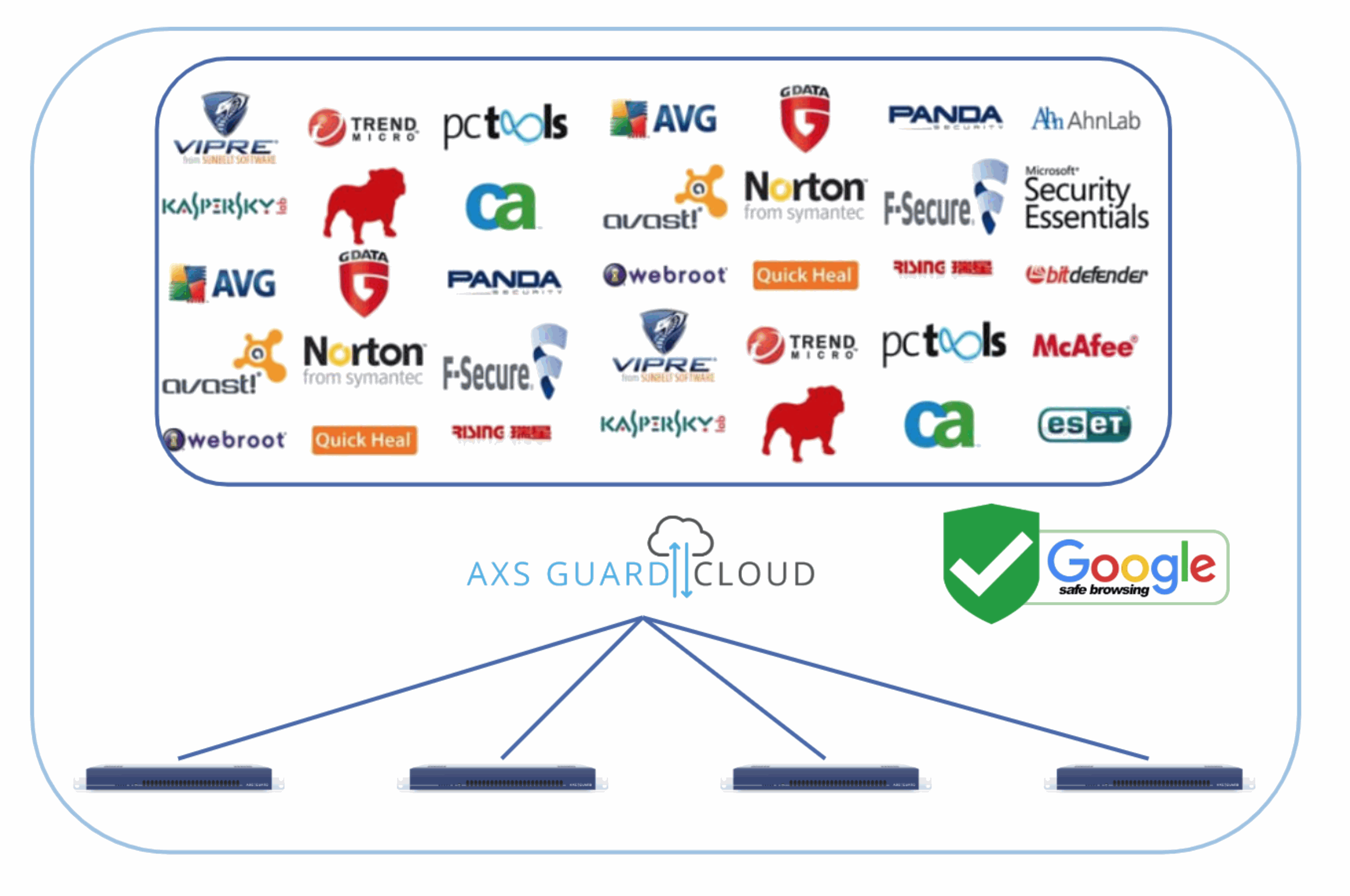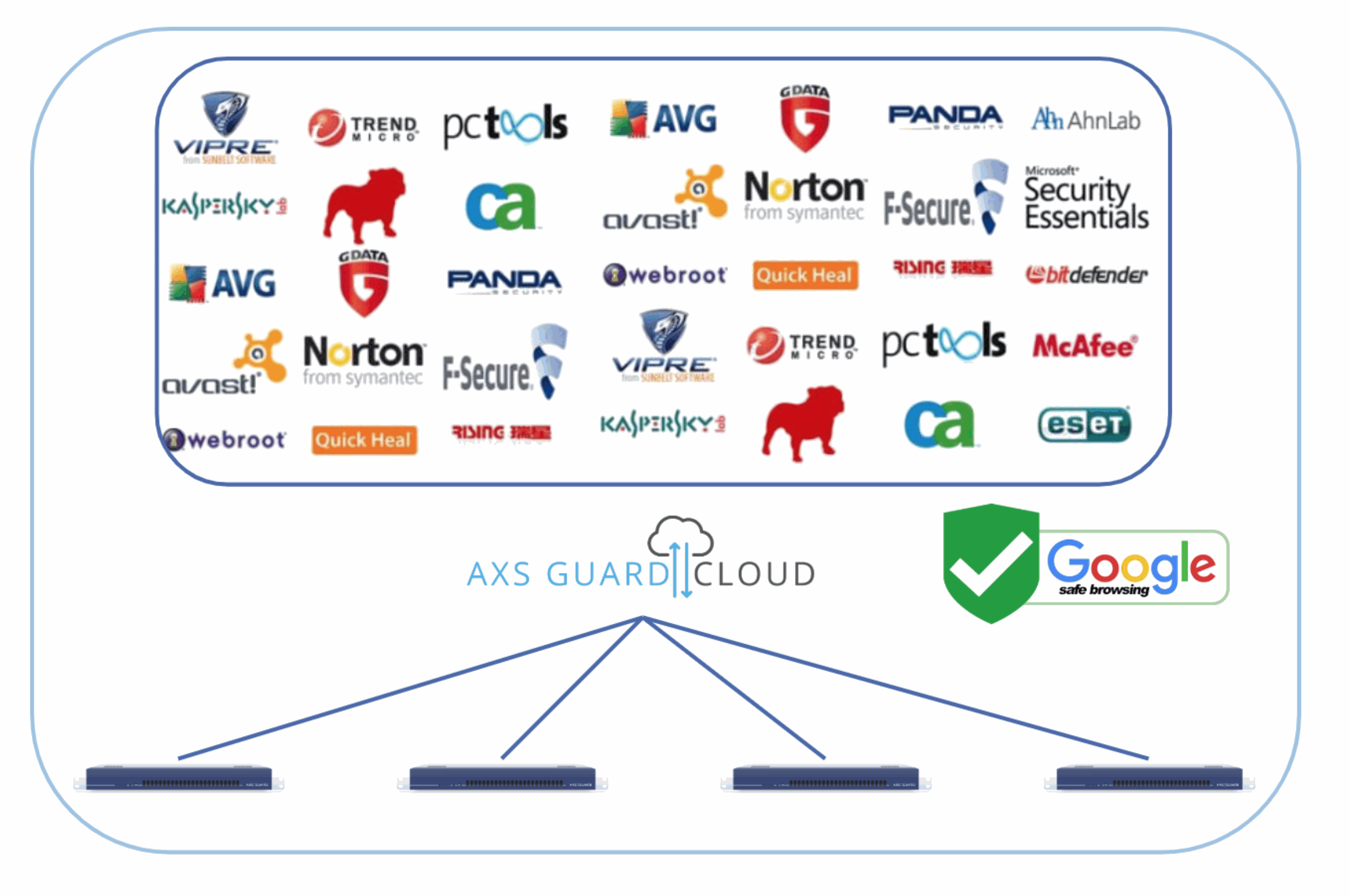 WEB & EMAIL SECURITY

Our enterprise security solution for the analysis of email and web traffic stops any cyberthreat in its tracks before it can wreak havoc on your network and computers.

With AXS Guard Web & Email Security, spam, viruses, malware, social engineering attempts, zero-day attacks and other cyberthreats don't stand a chance, thanks to its combination of intelligent detection methods and tools.

The system uses more than 70 antivirus engines and domain blacklists around the world, in addition to a variety of tools to extract useful information from the analyzed content.

Antivirus signature files are updated several times a day and distributed in real-time by reputable antivirus software providers for maximum protection.

AXS Guard Premium Cloud Content Scanning can be deployed to protect all your local (on-premise) servers, as well as any Microsoft365 environment.

AXS GUARD WEB & EMAIL SECURITY BENEFITS

1. GET RID OF UNWANTED MESSAGES
Offers spam filtering, anti-malware and advanced attachment filtering capabilities to block all unwanted emails. The combination of smart technologies stops viruses and phishing attempts in their tracks.
2. BLOCK DANGEROUS WEB TRAFFIC
The AXS Guard proxy server is an essential tool to filter and protect your network and computers from malicious web traffic. This is done through various control systems, such as the use of white and blacklists, automated updates and the configuration of custom filters.
Internet access policies can be configured per computer, group or at the individual user level. Download filters allow you to control who can download what and when. For additional security, AXS Guard will also scan authorized files and content.
3. STAY UP-TO-DATE, ALWAYS
Anti-virus signature files and system detection engines are continuously updated and distributed in real-time by different antivirus software providers around the globe, which guarantees maximum protection at
all times.
DETAILS WEB SECURITY
The AXS Guard proxy server is an essential tool for filtering undesired Internet traffic and to protect your network against advanced cyberattacks.

This is achieved with the help of various techniques, such as the use of white and black lists, automated updates andthe possibility to configure custom filters.
Web access policies can be configured for specific computers, groups, users or company-wide. The proxy allows you to decide who can download what and when. AXS Guard also scans authorized content to ensure that no malicious content slips through the cracks.
GENERAL
Webmail scanning

FTP scanning

HTTP scanning

HTTPS scanning

Verified SSL inspection exception list updates

Encrypted VPN tunnel scanning

Strong User Authentication support
TECHNICAL CHECKS
IP white & black list filters

Preconfigured black list

Free black list servers

Blocks Java Applet, Cookies, Active X

Embedded HTML or XML parser
WEB CONTENT FILTER
WEB access policy management on user/group/company levels

HTTP URL filter (website blocker)

White & Black list (company)

Time Based web restrictions

Strong User Authentication Support

Anti-virus (ClamAV, Trend Micro, AXS Guard Cloud)

Anti-Phishing (ClamAV, Trend Micro, AXS Guard Cloud)
DOWNLOAD & FILE EXTENSION CHECKS
File download control

File analysis (extension checker match)

HTTP extension filter

File content control in attachment filter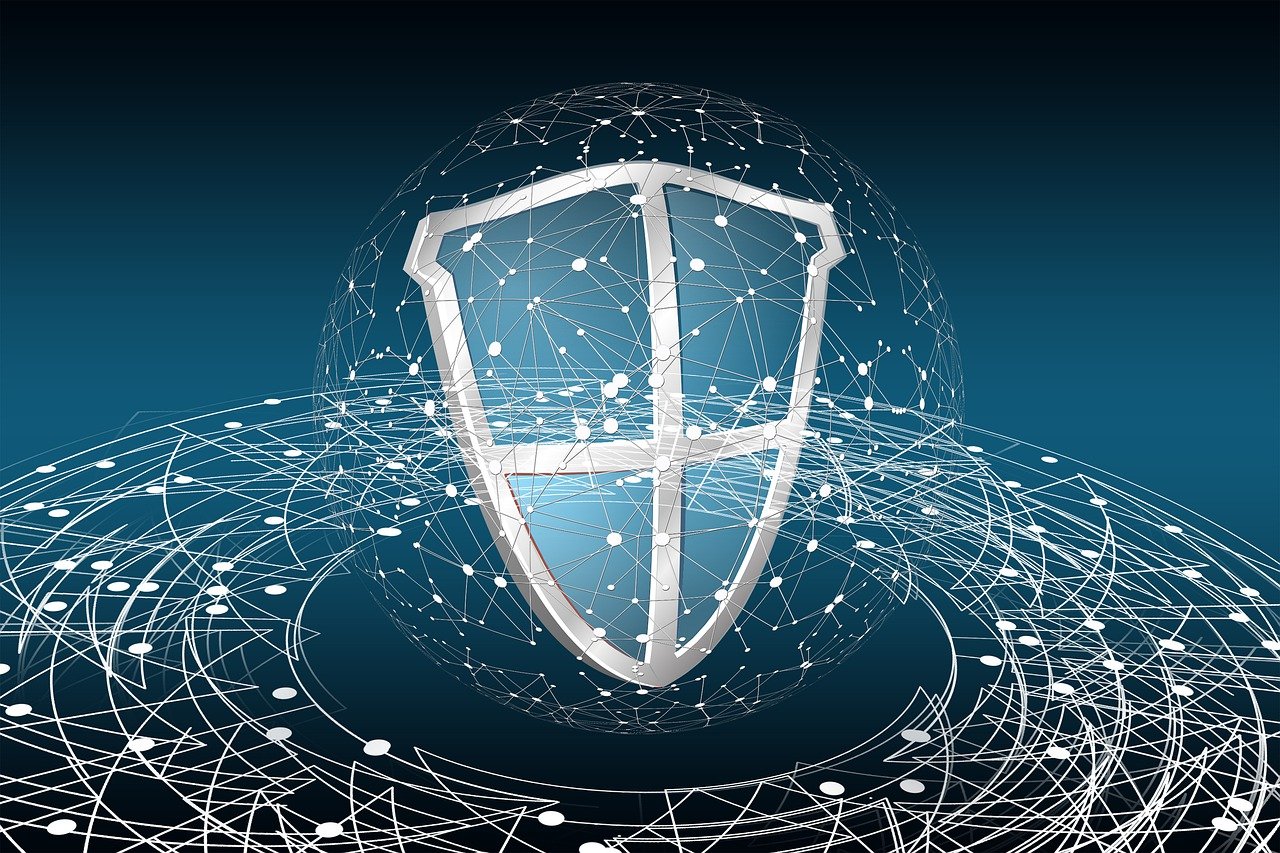 DETAILS EMAIL SECURITY
Questionable emails are blocked automatically. Our solution allows you to configure custom mail filters and use predefined filters which check any email attachment.
Email Security Scanning stops harmful software, spyware,viruses, and phishing attempts in their tracks.
This way you and your employees only receive safe and desired email.
GENERAL
SMTP Relay (Mail Transfer Agent)

SMTP Scanning

IMAP scanning

POP3 scanning (remote mailbox retrieval)

Webmail scanning

Web Proxy/Webcache

Web Accelerating Proxy

Web Proxy Relay

Proxy Client available or auto configuration (WPAD)

Auto update of pattern files

AXS Guard Cloud Scan Service

Quarantine infected messages

Delete infected messages
TECHNICAL CHECKS
Anti-Relay check

Bad Header check

Helo check

MIME header check

Anti-Spoofing check

Address Format check

SPF support

Mail white & black list filters (general)
MAIL FILTER
Mail white & black list filters (company)

Compressed files recognition and decoding. (bv .ZIP, .RAR,...)

Separate user/group/company mail policies

Sender/Receiver blocking
SPAM FILTER
Spam detection policies

Pattern matching with regular expressions

Pattern match results in points score

Bayesian learning

Customizable score threshold for object reject?
ATTACHMENT FILTER
Mail attachment filters

Recursive algorithm for embeddings (1000 levels)
MALWARE FILTER -
VIRUS PROTECTION, MALWARE PROTECTION, ZERO-DAY ATTACK

Clamav

Trend Micro

AXS Guard Cloud Scanning (70+ different malware repository)

Google Safe Browsing