I already offer various solutions in my portfolio.


"Why should I consider AXS Guard?"
This is a common initial response we receive from potential partners. Choosing a forward-looking solution is crucial. It's about embracing a comprehensive approach where all elements are seamlessly harmonized and can be effectively integrated within your existing ecosystem.

How do I respond to these inquiries?
Do I still have a good overview of what my customers have?
What if a knowledgeable employee drops out?
Do I have to puzzle to make everything work together?
Is this keeping me up at night?
Technical support is a
top priority!

"When faced with a technical issue, I expect swift and effective resolution. I need the assurance of reaching out to someone well-versed in the matter."
It's true that the issue often isn't the firewall itself; it's the configuration, updates, and maintenance that can become a challenge. And yes, sometimes glitches occur. During such times, you require rapid and apt technical assistance. After all, it's your customer who's impacted. Additionally, having an extra pair of eyes on daily operations can prove invaluable.


Consider these essential questions:
Is my current offering truly optimal?
Is everything consistently kept up-to-date?

Do all components integrate seamlessly?
Who monitors it all?
How to address cyber threats for your clients.

"Do I possess the requisite knowledge, skills, and resources to effectively identify and mitigate cyber risks for my clients?"

As an IT partner, your roles are manifold. Your primary focus revolves around delivering a wide range of IT products and/or services. Cybersecurity, however, demands specialized expertise. Hence, partnering with an organization that understands your situation is crucial. Collaboration ensures you consistently implement the most appropriate defense mechanisms for your clients, and complete them with solutions that scale as their needs evolve.


Does this resonate with you?
Should I prioritize prevention or remediation?
Do I hold expertise in the realm of cybersecurity?
Do I possess the required technical expertise?
Whom should I contact in times of crisis?
Looking to effectively manage internet security for your clients?
Dilemmas, lack of time, budget apprehensions, or competing priorities are no longer concerns.
It all starts with a meaningful conversation
and an assessment of your current situation.
Together, we analyze your real requirements — immediate and future — in order to determine the optimal ways in which we can provide assistance.
This isn't about short-term fixes; it's about establishing a genuine partnership that yields swift and tangible advantages for you.

» Unlock Invaluable Insights with Our Complimentary Advisory Services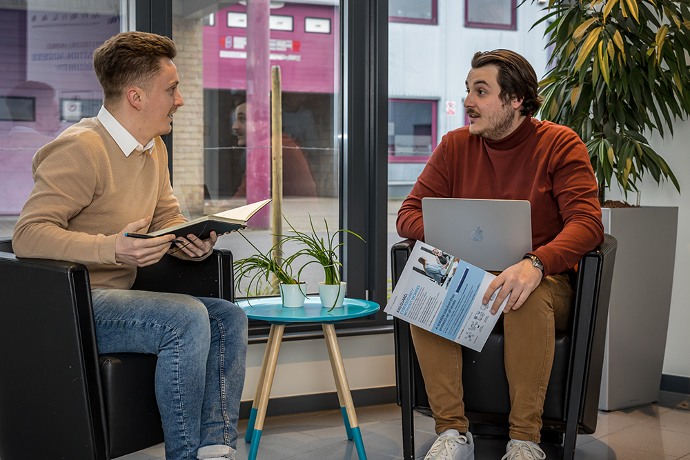 Discover the Difference
Throughout our dialogue, we genuinely listen to your concerns.

Partnership
We provide you with all the necessary tools to ensure self-sufficiency, while remaining ever-ready to assist whenever needed.
Collaboration
Our objective is to consistently foster long-term partnerships, where you, as a partner, get the possibility to contribute to the development process.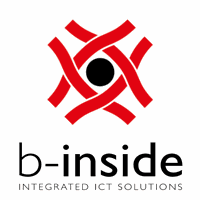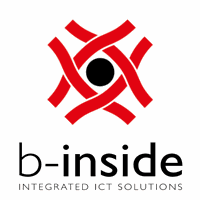 B-inside
"Just like us, AXS Guard strives for excellence in both product and service. This is why we have maintained a steadfast partnership for years."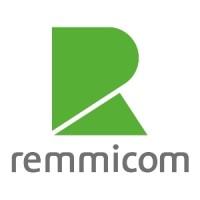 Remmicom
"By protecting our cloud solutions with AXS Guard, we are confident in our ability to connect our customers in an innovative and secure manner."

+1500
Endorsements spanning diverse sectors
100%
Proudly Belgian-crafted
10.000.000
Daily cyber attacks thwarted


"Your customers' cybersecurity is equally important to us!"
Prioritizing Your Customers' Cybersecurity
Our mission revolves around assisting enterprises and institutions of all sizes. Through tailored solutions and personalized services, we guarantee their internet connectivity remains secure, anytime and anywhere.
With nearly 30 years of experience and Belgian roots, our greatest advantage is our in-depth understanding of your challenges. We don't make empty commitments. Our approach revolves around averting incidents rather than resolving them afterwards.
As a dedicated IT professional, your responsibilities are diverse.
​Cybersecurity is one of them, and we're here to assist you. We're adaptable and can align with your operational approach. Whether you require minimal or extensive assistance, we'll tailor our support to your needs.
Our partners consistently commend our managed security services. They praise aspects like our "team commitment and customer-centric focus," and the "speed at which we help them ensure the safety of their customers' business environments."
This way, our partners can focus 100% on their core business.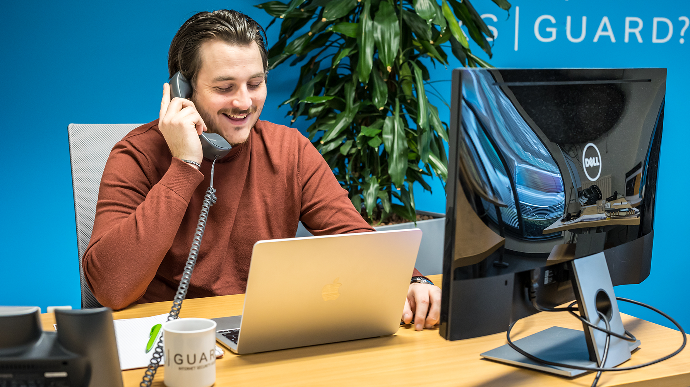 AXS Guard: Your Comprehensive, High-Performance, and User-Friendly Cybersecurity Solution.


Managed Cybersecurity Services
Worry-Free Protection
Customized to Fit Every Company
Local Support in Your Preferred Language

» Discover our All-Inclusive Solution
​