Source: Jens Jonkers - ITdaily
With the rise of artificial intelligence tools and the increasing number of applications being deployed across on-premise infrastructure and the cloud, cybersecurity has become an increasingly complex issue. In anticipation of the challenges ahead, we take a look at five cybersecurity trends for 2023.

In 2022, large-scale cyber attacks were a common occurrence, with organizations of all sizes falling victim to cybercriminals worldwide. There are few indications that 2023 will be any quieter on the cybersecurity front. Companies will need to be vigilant and take proactive steps to strengthen their security measures.
To prepare for the year ahead, we've teamed up with Alex Ongena, CEO of the Belgian cybersecurity company AXS Guard, to identify cybersecurity trends and predictions for 2023. One thing is clear: the IT and cybersecurity landscape has become more complex than ever before. How can SMEs navigate this complex terrain and safeguard their businesses?
The trend is accelerating

The first cybersecurity trend for 2023 actually began towards the end of last year. Our country was jolted by a series of incidents involving the police in Zwijndrecht, the city of Antwerp, Diest, and most recently, the East Flemish municipality of Geraardsbergen in February. According to the federal police, cybercriminal activity in Belgium is on the rise.
These cyberattacks garnered extensive media coverage, which cybersecurity experts hope will serve as a wake-up call for businesses to take the threat seriously. "The realization that cybercrime is becoming more prevalent is gradually sinking in among business leaders," says Alex Ongena. "Incidents in well-known cities like Antwerp or involving the police have a greater impact on the public, which can prompt businesses to implement security measures that may have been delayed until now."
If there's one lesson that Belgian SMEs should take away from these recent events, it's that no one is immune to cyberattacks. According to Alex Ongena, "Anyone can fall victim to hacking, regardless of their organization's size or industry. Cybercriminals often target organizations with weak security systems, and that's what makes them vulnerable."
"No one is immune to cyberattacks. Cybercriminals focus on one thing - finding opportunities where the door is wide open." 
Alex Ongena - CEO AXS Guard
Cybercriminals are becoming smarter and stealthier

The way cybercriminals operate has undergone a dramatic change. The stereotype of a lone hacker in a hood, working from a dark basement, is now outdated. Today's hacker groups are professional organizations that structure themselves like the companies they attack.
"Cyberattacks are now so automated that they have become a desk job of sorts," says Alex Ongena. "On the dark web, criminal groups sell ready-made tools that can shut down a network with a simple push of a button. They can initiate an attack in the evening, go to bed and check the next morning to see if it was successful."
If the attack is successful, it's the turn of the 'negotiators' to demand a ransom from the victim. "The negotiators have usually done their homework and are well aware of the victim's turnover and profit figures," says Alex Ongena. "On average, cybercriminals demand 10 to 15 percent of revenue as a ransom, and they often ask for payment in bitcoin or other cryptocurrencies, which are difficult to trace."
During the negotiations, victims often feel pressured to give in to the hackers' demands, but this is by no means a guarantee of a speedy recovery. The attackers may promise to release all the stolen data, but in reality, more than 20 percent of it is permanently lost after the attack. The perpetrators don't care much about that; their only goal is to get paid.
It's crucial to understand how the criminal underworld operates. The more you know about how hackers operate, the more consciously you can assess your own security situation.
"Today's cyberattacks are conducted with such a high level of professionalism that they can almost be viewed as desk jobs. It's now possible to shut down an entire network with a simple mouse click."

AI-generated phishing attacks

2023 is the year of AI. We can't stop talking about ChatGPT and the like. It is therefore not surprising that ill-intentioned people are also looking to abuse this technology. This brings along new dangers and challenges.

Phishing attacks are becoming more sophisticated with the help of AI, which poses a new threat in 2023. "With the help of artificial intelligence tools, phishing emails become so credible that you can hardly notice the difference between fake and genuine emails," warns Alex Ongena. While it's impossible to completely avoid phishing, it's crucial to invest in robust email security. Spam filters can analyze an email's content, links, and sender domain to determine whether it's malicious or not.

Popular email services like Microsoft Outlook and Gmail also have some security checks in place, but they are less strict. They can't risk blocking legitimate emails, so their security measures are intentionally more relaxed. However, a specialized solution can offer better protection. Even though phishing emails are becoming more sophisticated, we strongly advise you to be extra cautious if you receive a suspicious email.

Hybrid environments are more complex than legacy networks 

The rise of cloud computing has made securing IT systems more complex than ever before, according to Alex Ongena. In the past, organizations could rely on simple security measures such as firewalls to protect their data and applications, which were all contained within their own networks. However, with the widespread adoption of cloud-based services and decentralized infrastructure, the picture has changed significantly.

Today, companies need to be aware that cloud providers only provide security on their own platforms, leaving them responsible for securing the devices and networks they use to access cloud-based resources. This creates new challenges, as cybercriminals can exploit vulnerabilities in any part of the system to gain unauthorized access to sensitive data.

To stay safe in this environment, Alex Ongena recommends taking a holistic approach to security. Companies should not assume that cloud providers will take care of everything, and should instead invest in local security measures as well. Backups are also essential, even if data is stored in the cloud, to ensure that critical information can be restored in the event of a breach or other disaster.

"Security used to be simpler since all data and applications were contained within the organization and protected by a firewall at the network perimeter. However, with the widespread adoption of cloud and distributed applications, securing data has become increasingly complex."
Alex Ongena - CEO AXS Guard
You're not on your own
Businesses can no longer rely solely on preventive measures such as firewalls and anti-virus software. If they really want to be resilient to cyberattacks, they must identify all weaknesses and invest in solutions that help to immediately detect new threats and take the right actions in real time.

"Cybersecurity is simply too complex for most companies. Also for companies that have their own internal IT support teams, because they are often already overworked and do not always have the right expertise." says Alex Ongena. "Choosing the right security partner to help them do that is possibly the most important decision any organization will have to make in 2023."

An additional problem is the scarcity of experts. Therefore, managed security service providers (MSSP) such as AXS Guard will gain even more importance. Here are a few points of attention when choosing the right solution for your organization:

"Many existing managed security solutions have historically been aimed at large companies and are therefore completely unaffordable for SMEs. With our offer specifically aimed at SMEs, we offer a managed security service at the enterprise level, but adapted to SME budgets. Moreover, a traditional SOC is no more than a notification service that raises alarms, but it does not necessarily nip the danger in the bud. Therefore, organizations should choose a security partner who looks at the overall picture and who also intervenes immediately when necessary," concludes Alex Ongena."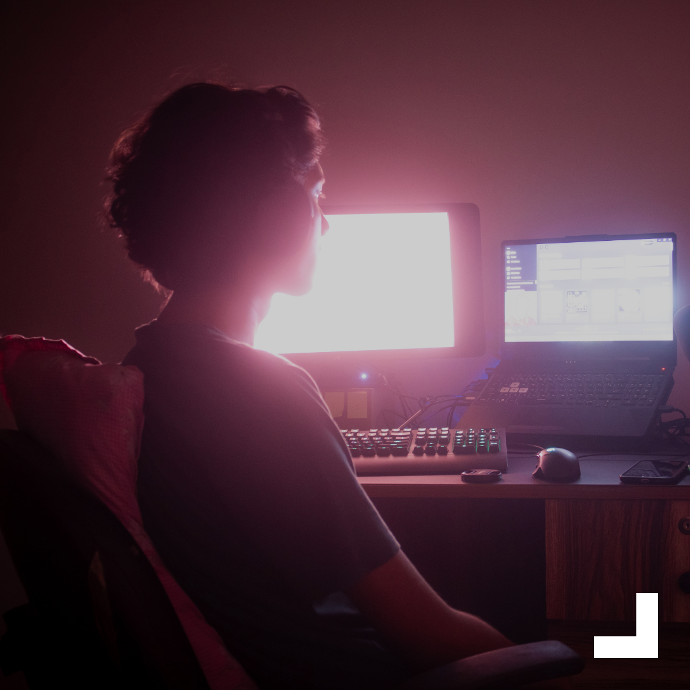 Don't have the time, struggling or lacking resources? Let AXS Guard do the work for you!


AXS Guard is the industry leader in Belgium for securing your business against cyber threats.
Observe & Protect is a unique solution that enables customers and partners to fully manage their own cybersecurity. If you're feeling overwhelmed or you're facing limited time to address cybersecurity concerns, you can enlist the help of the AXS Guard Managed Security Services Team to handle all your security operations.

Click here to learn more about Observe & Protect »
"Our priority is customer satisfaction; we take an individual approach to each project to satisfy any client requirements."
Alex Ongena (manager AXS Guard)