Using OpenVPN for safe remote working?

The pandemic accelerated existing trends in remote work, e-commerce and automation. Since the outbreak, working from home has become the norm for millions of workers around the world and it seems that this trend will continue after the pandemic.  OpenVPN is just one of the many solutions in our comprehensive offering.
AXS Guard provides everything you need to create a secure work-from-home environment:
For example, our Personal AXS Guard (PAX) solutions: small, energy-efficient appliances based on the VPN security model, designed specifically for telecommuting and industrial applications, such as IoT device management. Appliances are centrally managed and easy to deploy.

Another example is AXS Guard Remote Workspace: a browser-based VPN solution that relies on HTML5 and allows users to remotely access corporate computers via a secure browser session.

OpenVPN: A popular VPN solution which is supported by Windows, macOS and Linux. 
OpenVPN has been a part of AXS Guard for many years and is a very flexible VPN solution that secures all data communications and extends private network services. Our implementation also offers the possibility to enforce two-factor authentication. 
It is also easy to set up thanks to AXS Guard's integrated  PKI (Public Key Infrastructure). This PKI allows administrators to generate and manage certificates on the fly for every service and user.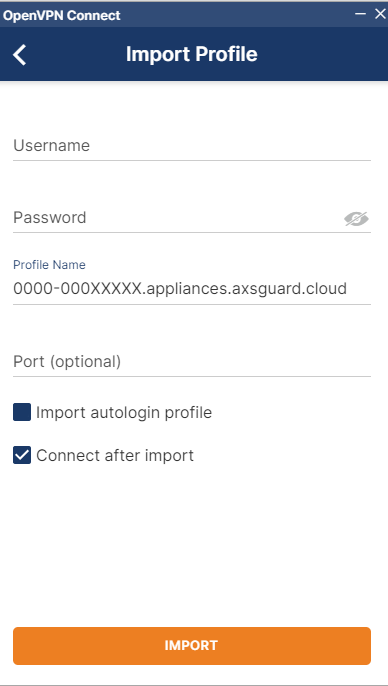 A new feature has been added in version 10.4.7, which makes the rollout of OpenVPN even easier.  With the OpenVPN Access Server, users can use the freely available OpenVPN Connect client and easily download and import their OpenVPN configuration and certificate via a secure connection to the AXS Guard Cloud. This considerably alleviates administrative burden, as system administrators no longer have to manually distribute OpenVPN certificates and configuration files to authorized users. 
In fact, the administrator only needs to grant VPN access at the group or user level and send an email with a few simple instructions:

Download and install the OpenVPN Connect client app from https://openvpn.net/vpn-client/. 

Start the app.

Select "Import Profile - URL".

Enter your OpenVPN Connect URL, e.g.
0000-000xxxxxx.appliances.axsguard.cloud and click on NEXT.

Enter your username, password+OTP and click on IMPORT.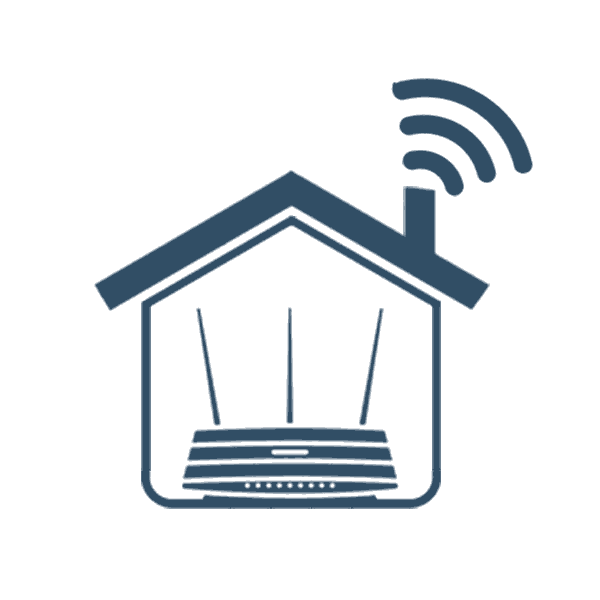 An import request will be sent to your AXS Guard appliance at corporate HQ via the AXS Guard Cloud, based on the serial number specified in the URL. If user authentication succeeds, an OpenVPN certificate and configuration file will automatically be created and activated for the user. This is also the ideal method to quickly deploy secure connections for users with a mobile device. 
When certificates expire, users only need to repeat the procedure to reconnect. This not only prevents user frustration, but  also allows you to save time and valuable IT resources. 
Important note! 
For added security, we recommend enabling two-factor authentication (2FA) for the OpenVPN access server. AXS Guard supports OneSpan DIGIPASS tokens as well as Google and Microsoft Authenticators. 
The OpenVPN Access Server feature is included in all AXS Guard software bundles: Basic, Advanced & Enterprise and is available in version 10.4.7.
The OpenVPN Connect client can be downloaded and installed for free. It is available for Windows, macOS, Linux, Android and iOS. Download the OpenVPN Connect client.