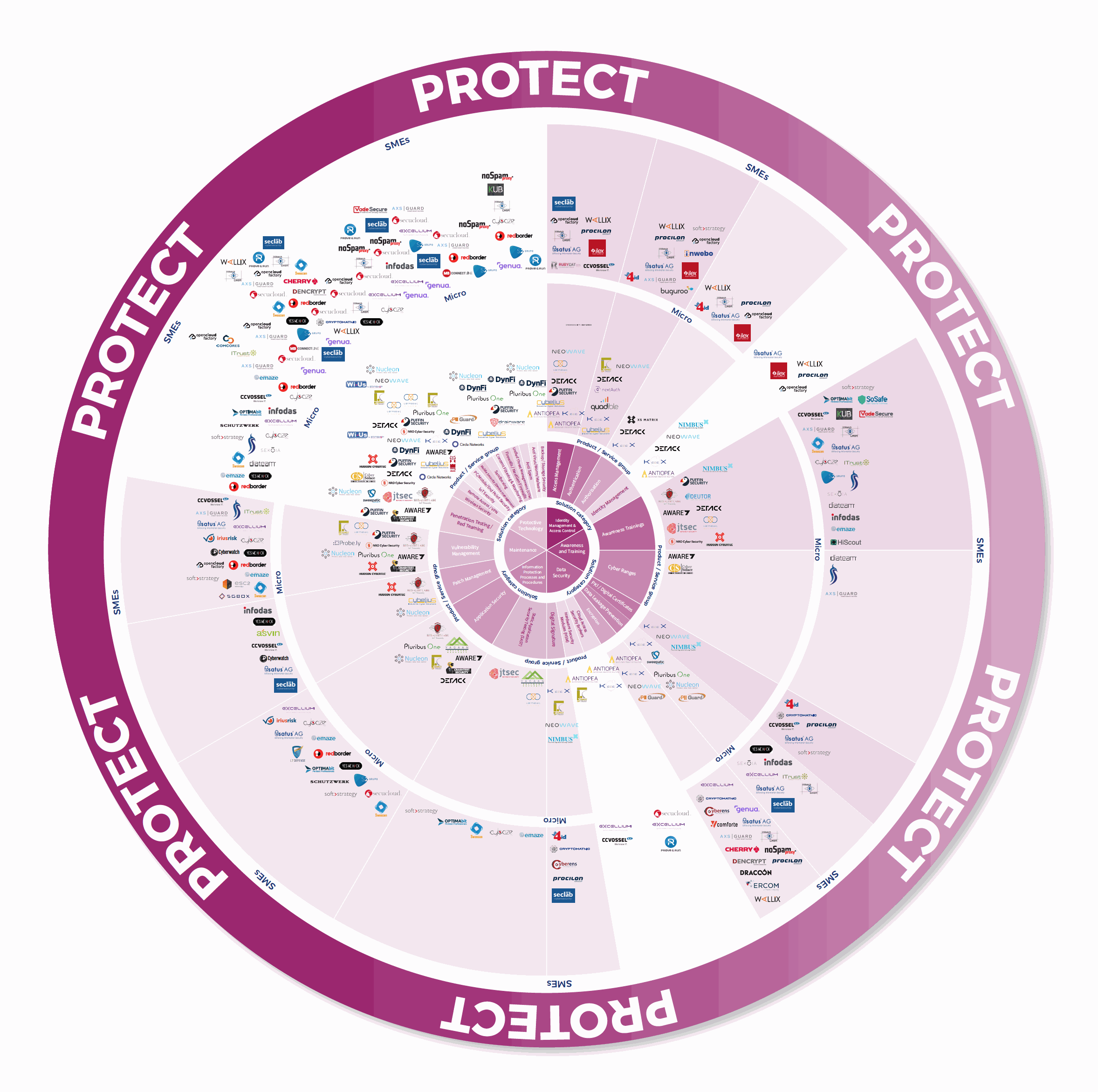 18/09/2020
AXS Guard is now listed on the ECSO Market Radar.
In the September 2020 update of the Cybersecurity Market Radar published by the European Cyber ​​Security Organization (ECSO), no less than 59 companies were added. A total of 125 organizations are now listed, almost doubling the previous total. AXS Guard is proud to be listed several times in various cybersecurity categories.

The Cybersecurity Market Radar enables European cybersecurity companies to present their products and services in a competitive and objective manner, segmented per specialty.

The tool is designed to increase market transparency and gives more visibility to players in the European cybersecurity industry. European cybersecurity companies - large and small - offer a wide range of solutions to ensure the availability, integrity, security, control and performance of critical computer services.

Many cybersecurity features are readily available and already integrated in the AXS Guard product range. This is why we are very proud to be to be officially recognized by ECSO as a European player and to be listed in various of its CyberSecurity Market Radar categories.
Our main focus remains customer satisfaction. We believe in an individual approach to meet the wishes and requirements of our clients and partners. At AXS Guard, customers and partners are closely involved in the design and development process, because teamwork fosters creativity and is the only way forward.