CYBERSECURITY FOR YOUR BUSINESS ON 6 DOMAINS: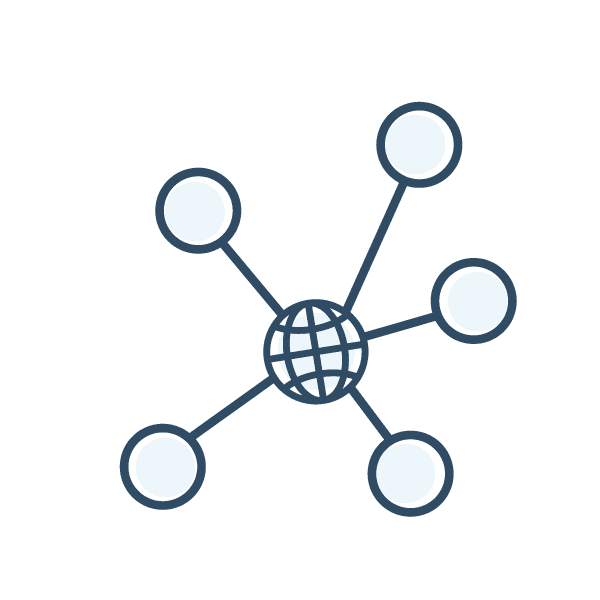 CONNECTIVITY
AXS Guard is your gateway to the Internet. Being permanently, reliably and securely connected to the Internet through one or more Internet Service Providers is crucial for any organization. In an increasingly connected world bandwidth management plays an essential role, as it ensures that voice, data and other essential services (VPN) are always available upon request.
Whether you are looking for a solution to interconnect remote sites, secure your applications in the cloud or simply want to provide an easy and secure telecommuting solution (Remote Workspace) for your employees, AXS Guard has it all. Thanks to its advanced network management possibilities, you will have all the tools at your disposal to integrate AXS Guard security into any network environment.
ACCESS PROTECTION
With AXS Guard, you always know who does what and when on your network and you are in full control. Different security policies can be enforced for direct network access and remote connections (VPN).
It is easy to integrate AXS Guard into existing network environments; Windows Active Directory (LDAP) users and groups can be synced with the appliance in no time. AXS Guard also supports a wide range of strong authentication and 2FA options, such as user authentication by means of DIGIPASS tokens and Google or Microsoft Authenticator apps.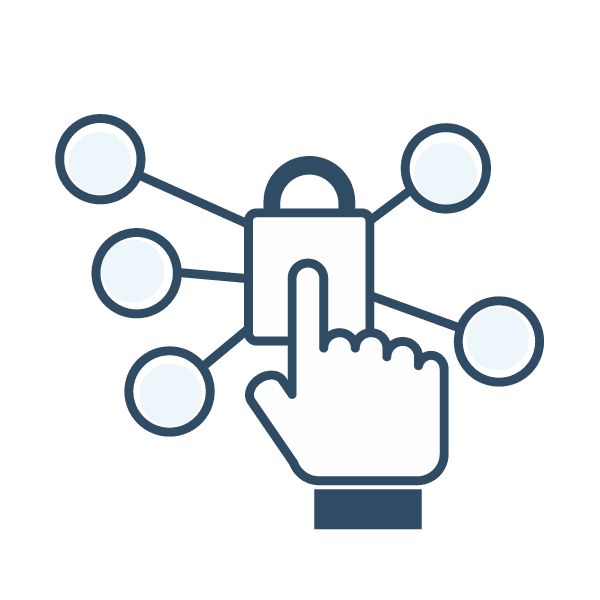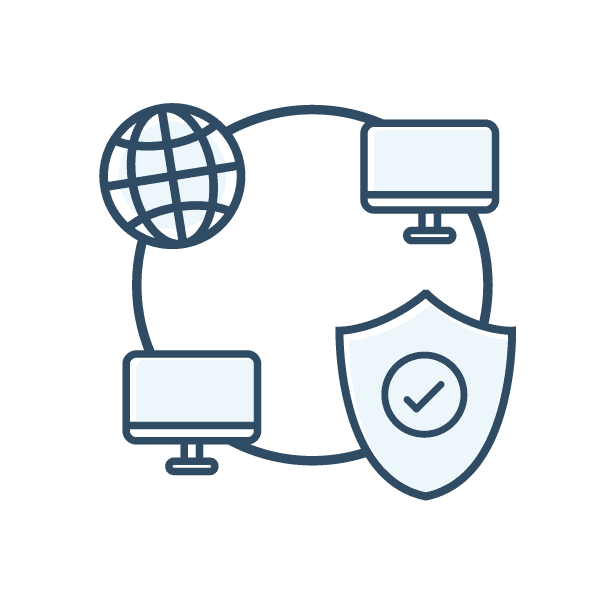 NETWORK SECURITY
AXS Guard secures your entire network and protects your critical data against unauthorized access. Our solution is also equipped with a next-generation firewall, capable of detecting and blocking sophisticated cyberattacks. The intrusion prevention system (IPS & IDS) closely monitors all network traffic to quickly detect and block suspicious network activity.
Security is only as strong as its weakest link. This is why we are continuously updating our software; all systems in the field are updated automatically as soon as a new software release becomes available. This way, even zero-day vulnerabilities won't stand a chance!
APPLICATION SECURITY
In an increasingly mobile world, the AXS Guard reverse proxy shields your application and web servers from cyberattacks, while allowing legitimate users to securely access them.
AXS Guard also makes it easy to add strong and two-factor authentication to your web applications, such as DIGIPASS authentication. You can also leverage Google and Microsoft Authenticator apps.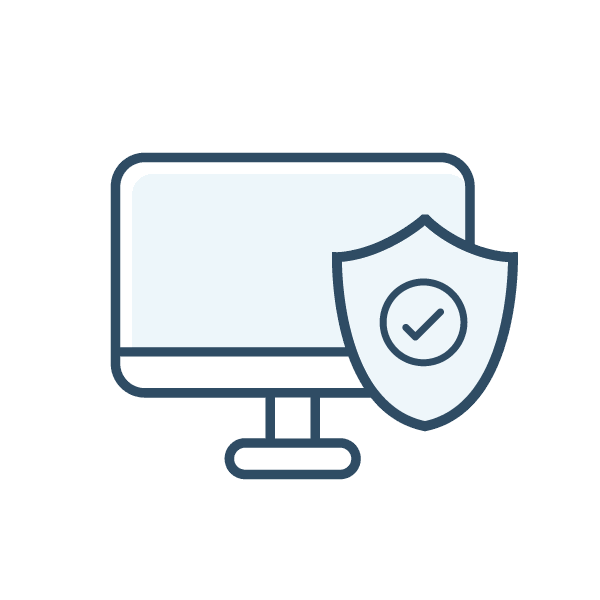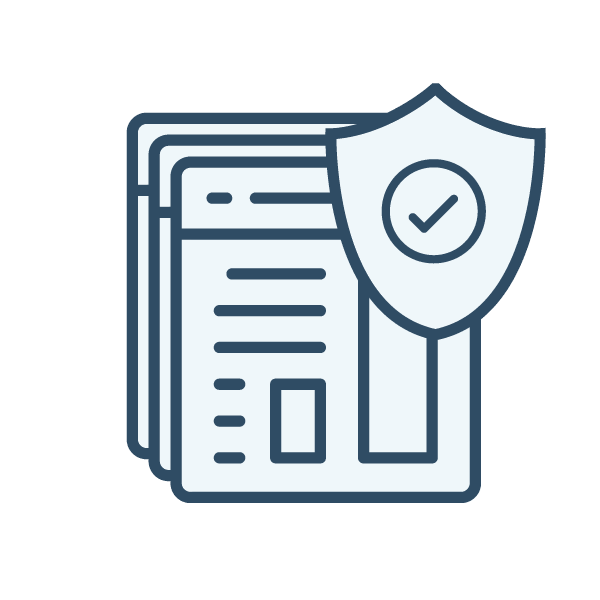 CONTENT PROTECTION
AXS Guard closely monitors and protects your web and e-mail traffic to ensure that your computers and users remain protected against spam, viruses, malware and social engineering attempts such as phishing.
The advanced filtering options and policy-based configuration system allow you to effectively control and monitor all web traffic and mail usage and automatically block potentially harmful content up to the individual user level.
» Discover here more about Premium Threat Protection Pack
DEVICE PROTECTION (EDR)
EDR autonomously detects any suspicious activities emanating from or targeting endpoints in your network, such as laptops, desktops, servers or even smartphones, and actively responds to security threats.

ReaQta Endpoint Security, provides full visibility into the infrastructure, allowing real-time queries to the endpoints, as well as extended searches with advanced data mining to discover dormant threats.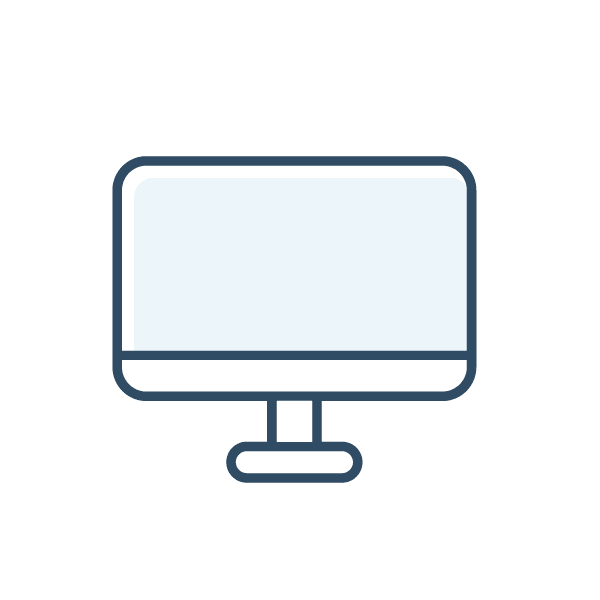 BECAUSE CYBERSECURITY IS MUCH MORE THAN A FIREWALL.
In a world of rapid technological developments, extensive automation, IoT, M2M communication and an ever-increasing mobile workforce, your organization is facing many challenges, especially in the field of cybersecurity. It is for this reason that we designed and developed AXS Guard, a fully scalable cybersecurity platform that allows you to efficiently manage your network security, protect your data and secure your applications. The ideal protection for your business!
Want to know more about our solutions? Would you like a demo or a quote?