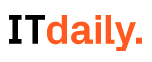 Why pay more for an international security partner?

Everyone is well acquainted with international cybersecurity companies such as Fortinet, Check Point, Cisco, Sophos or Palo Alto when shopping for network security. What is less known, and undeservedly so, is that AXS Guard, a Belgian cybersecurity vendor, offers the same features and service reliability as the big players.

Founder Alex Ongena is bursting with ambition. AXS Guard quickly evolved from a firewall vendor to a full-fledged cybersecurity provider. "We position ourselves as a partner you can always count on. The common thread throughout our story is the simplification of cybersecurity solutions for every organization."
Alex Ongena breathes Flemish sobriety through and through. When we inquire about prices from the competition, we never get a clear indication of their price range in order to create a realistic picture. At AXS Guard, we don't really care; we consider transparency to be an asset.
Read the full article on ITdaily (Dutch) »
Cédric Van Loon - ITDaily - 07/09/2021