WELCOME BACK IN THE OFFICE...

Restarting your activities after the lockdown period is not easy. You have to take many measures into account so that you can work smoothly and guarantee the safety of all employees and visitors.
Thanks to our marketing partner IWWU, we can make the return to the workplace smoother with this short, clear and fun animation. Share it with your employees.
And remember #keepitsafe !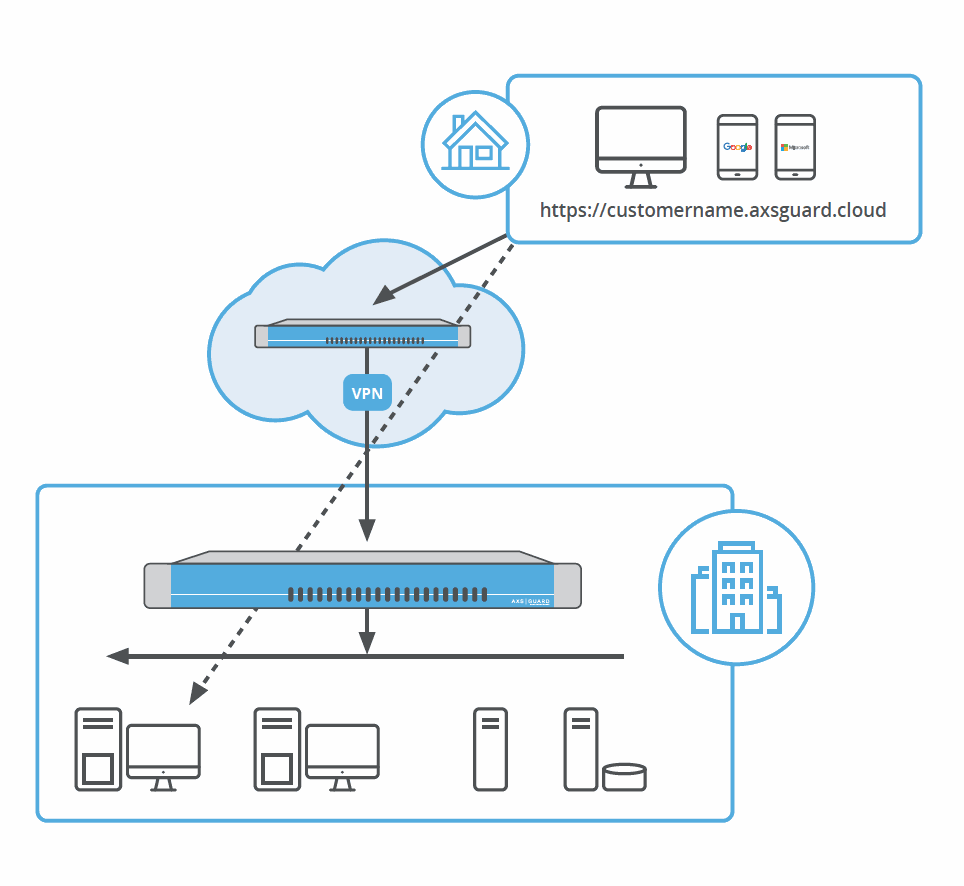 ...OR CONTINUE TO WORK FROM HOME?
Have a close look at  AXS Guard - REMOTE WORKSPACE ...
After (optional) strong authentication, you simply surf via the browser of your home computer to your office computer where you see your own worksheet. Ready!
Safe and Simple