PREMIUM CONTENT SCANNING (Cloud)
Organizations worldwide are challenged by the increasing pace, complexity and sophistication of cyberattacks.
Our "Premium (Cloud) Content Scanning" engine for email & web traffic stops the danger in its tracks BEFORE it can reach your computers and wreak havoc on your network.
The engine uses over 70 antivirus scanners and URL/domain blacklisting services, in addition to a myriad of tools to extract signals from the studied content. Malware signatures are updated automatically as they are distributed by the various antivirus companies, which ensures that our engine uses the latest signature sets to ensure maximum protection.
Premium Content Scanning also uses Google's Safe Browsing technology to block malicious links in emails and protect users against dangerous clickbait. Additionally, it protects users against spam, phishing, zero-day vulnerabilities and other cyberattacks by combining different detection methods and tools.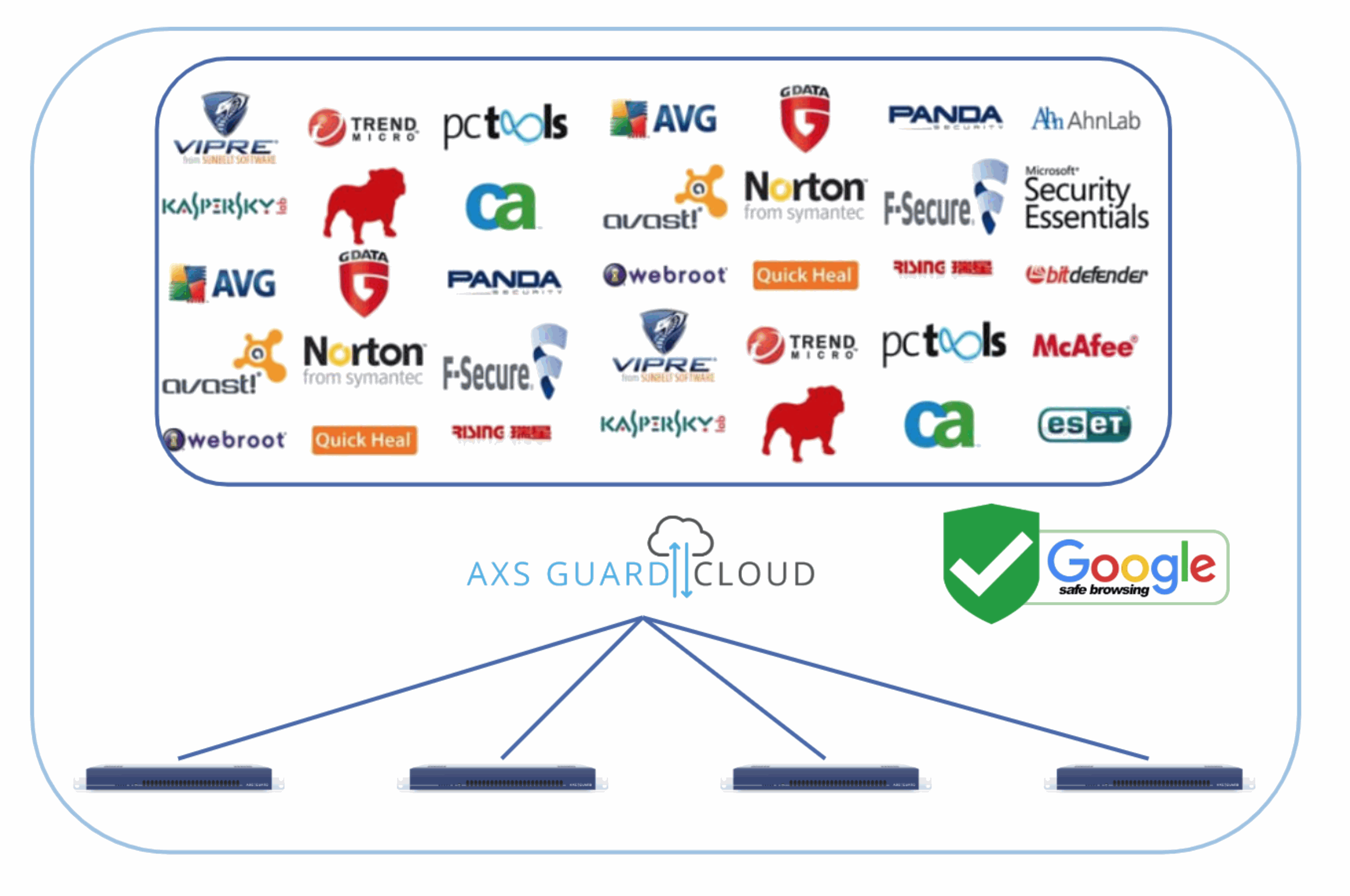 What makes our solution unique is that we combine the power and gathered intelligence of each deployed AXS GUARD appliance (via AXS GUARD CLOUD) to build a neural network and offer the most complete and efficient security solution available on the market today
Whether you are still using an on-premise email server or making use of OFFICE365 mail services, PREMIUM (CLOUD)CONTENT SCANNING is the security solution you are looking for.
REQUEST A QUOTATION, MORE INFO OR JUST GIVE IT A TRY...
WEB CONTENT SCANNING
BASIC WEB ACCESS STATISTICS
CONTENT STATISTICS
GDPR REPORTING
WEB ACCESS FILTER
URL FILTERING
WHITE-/BLACKLISTING

WEB CONTENT SCANNING
with PREMIUM (CLOUD) CONTENT SCANNING
ANTI-VIRUS &

ANTI-PHISHING
EMAIL CONTENT SCANNING
# SECURITY CHECKS
Helo Check

MTA IP ADDRESS

BAD HEADER CHECK

BL/WL/GL

ANTI-SPOOFING

ADDRESS FORMAT CHECKS

RECIPIENT RESTRICTIONS

SPF CHECK

...
CONTENT FILTERING TOOLS
EXTENSION BLOCKING

SPAM FILTER

ANTI-VIRUS

ANTI-PHISHING

...
EXTENSIVE EMAIL USAGE REPORTING
& STATISTICS
GOOGLE SAFE BROWSING
integrated email URL threat protection


70+
DIFFERENT content
scanning engines
1
LICENCE FOr
BOTH WEB & EMAIL
CONTENT SCANNING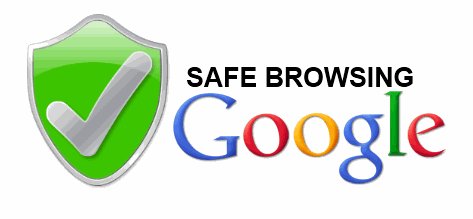 DOWNLOAD THE BROCHURE
click here to download a brochure explaining the advantages and features of Premium Content Scanning