AXS GUARD CLOUD PORTAL
AXS GUARD CLOUD portal allows partners and customers to manage and configure deployed AXS GUARD appliances.
There are two main focus areas in the portal:
1. ADMINISTRATIVE section
2. TECHNICAL section
(once registered) You can login using a Google or a Microsoft account protected with strong user authentication.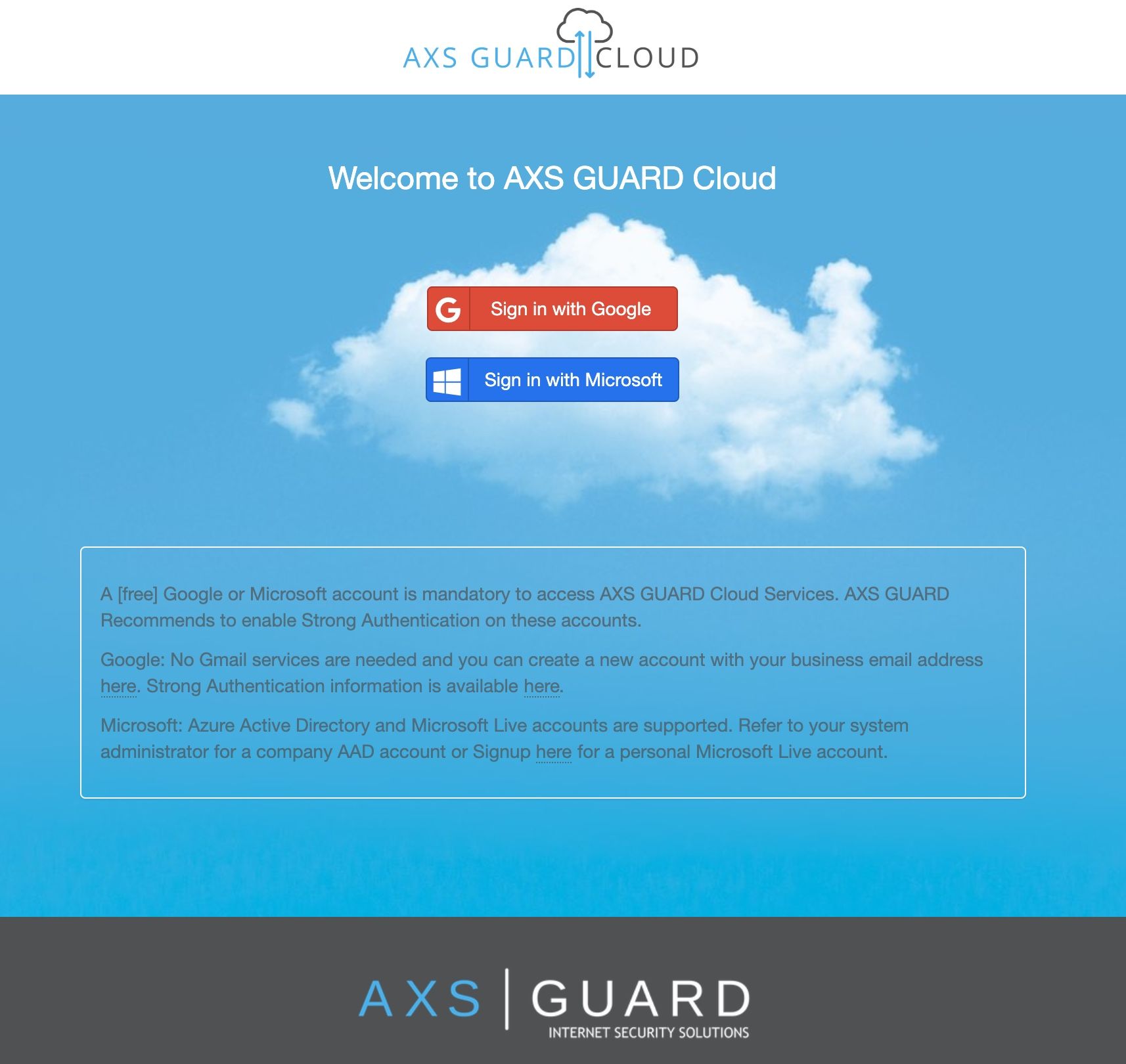 ADMINISTRATIVE
"CONTRACT MANAGEMENT"
SOFTWARE LICENCE MANAGEMENT
TECHNICAL
"CONFIGURATION MANAGEMENT"
MONITOR AXS GUARD CONFIGURATION
ADJUST CRITICAL SYSTEM SETTINGS