About AXS GUARD
With over 20 years of experience, axsguard.com has been the go-to Internet security solution for large, medium-sized and small organizations. 
Computers, mobile devices and the Internet have become indispensable tools, and the dependence on them increases every day, be it for household users, government agencies or remote workers. Remote work, however, has changed today's working landscape, providing employees with new ways of working and allowing them to work from home without any inconveniences.
This year will mark the launch of our new home office appliances, specifically geared towards personal and corporate security.
Personal AXS GUARD delivers
Personal AXS GUARD is a small network appliance based on the hardware VPN security model and geared towards remote and mobile use, allowing secure connections to corporate network resources.
Personal network traffic is kept separated from business traffic by means of routing policies. Deployment is extremely easy and convenient for system administrators.

Each Personal AXS GUARD unit is configured, monitored and centrally managed on the corporate AXS GUARD appliance. Digital certificates are used to uniquely identify each unit.

All traffic towards corporate networks is automatically encrypted to maintain data confidentiality at all times.

For system administrators, deploying PAX units is a straightforward and easy task. For users, it's just a matter of powering on the device and connecting it to their network. Little to no technical knowledge is required.

Logs are securely stored on the corporate access server and only accessible to authorized personnel to comply with European data regulations.
A Plug and Play solution for every situation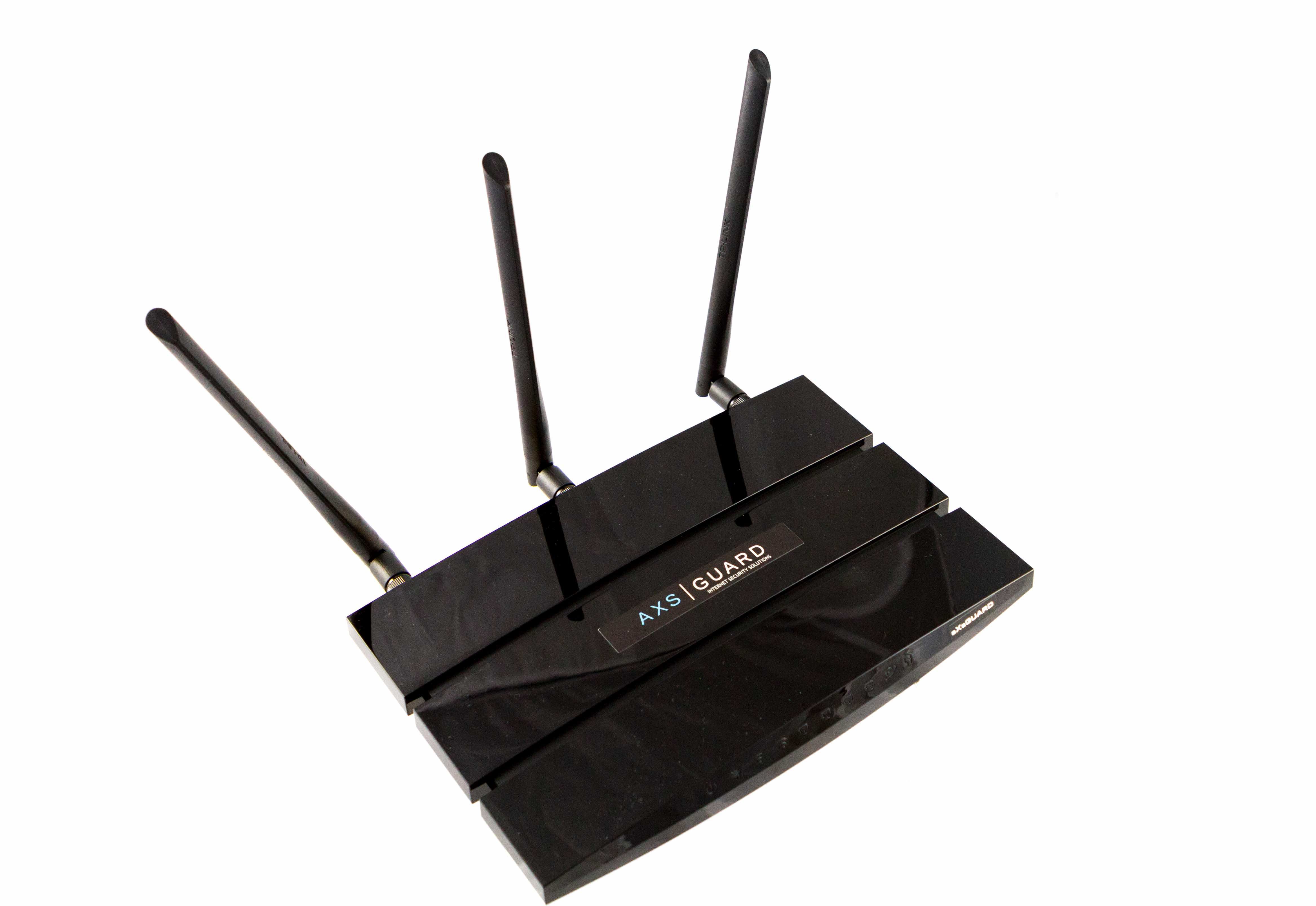 PAX HOME OFFICE
Designed specifically for home use, the PAX Home Office solution offers the benefits of a classic home router.
It is capable of wired and wireless communications and suitable for up to 2 concurrent users. After powering on the device, VPN tunnels are automatically established and grant separated access to corporate and personal network resources .
Access policies are centrally managed on the corporate AXS GUARD appliance.  
PAX SMALL OFFICE
The PAX Small Office appliance is a wired security solution suitable for up to 10 concurrent users and has more processing power than the home solution. It comes with 4 ethernet LAN ports and a single WAN port for Internet connectivity.
A permanent VPN tunnel to corporate headquarters is established automatically after powering on the device. Corporate and personal access policies are centrally managed and monitored on the corporate AXS GUARD appliance.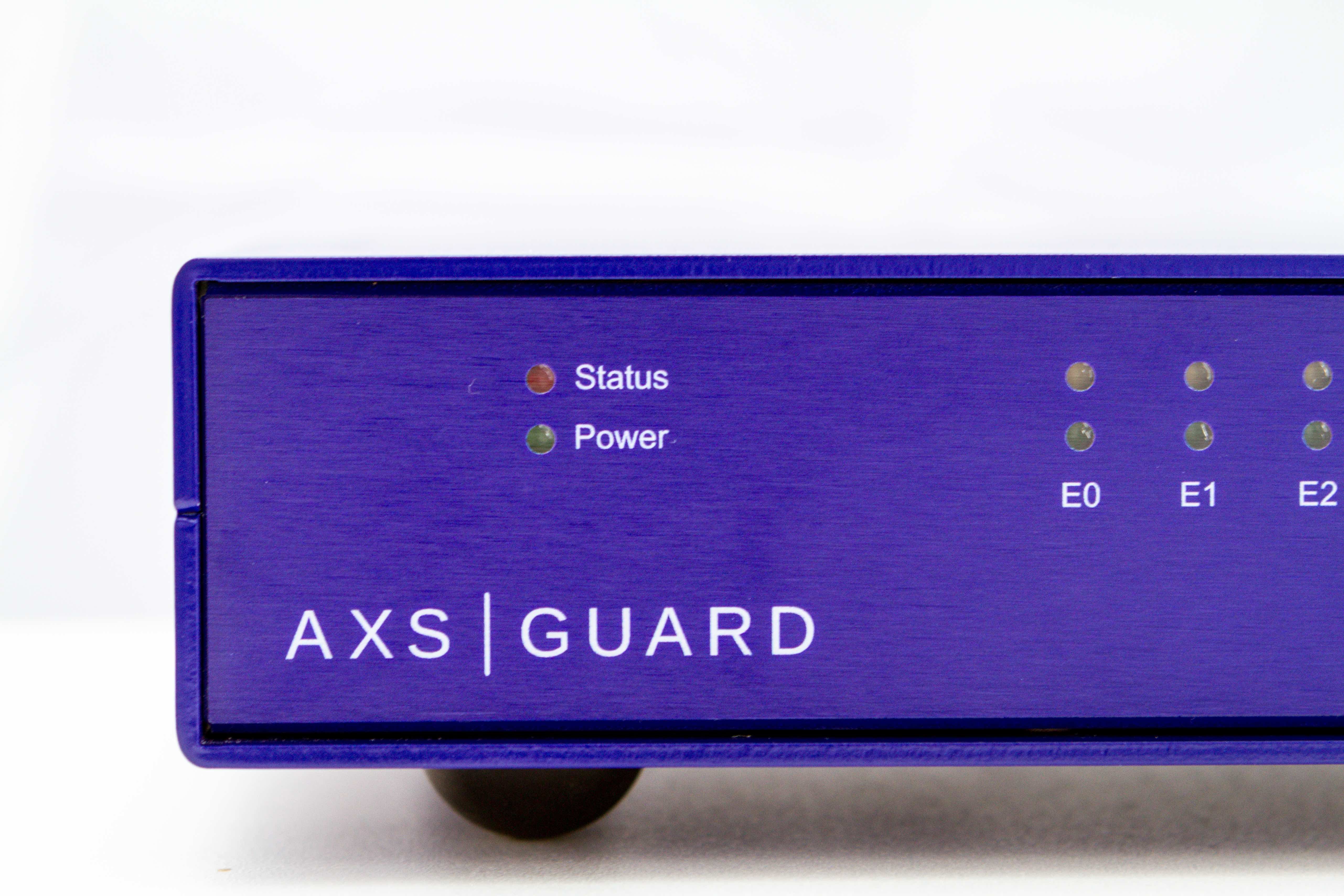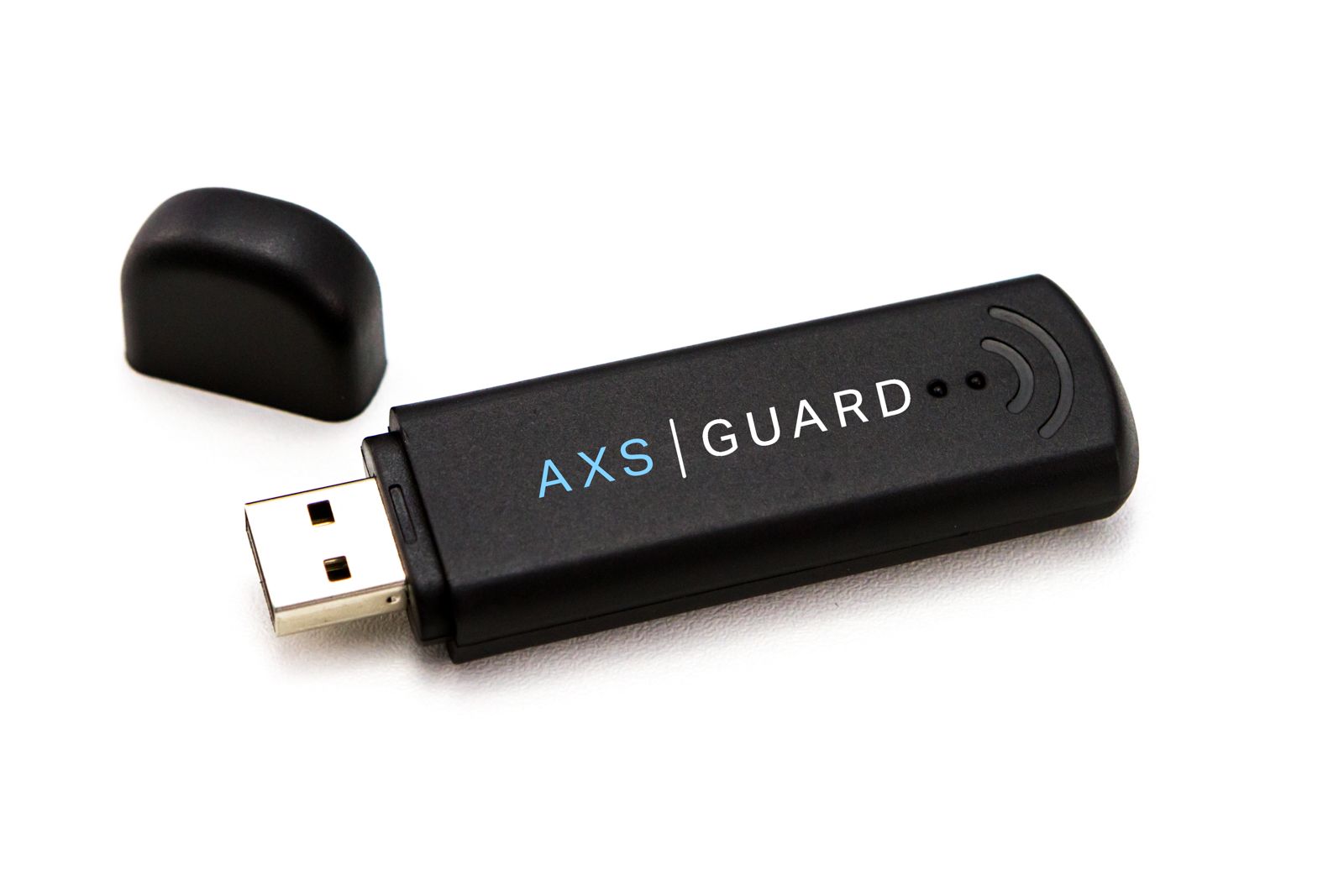 PAX ROAD WARRIOR
Travelers will be able to use the "VPN on a stick" solution, which allows access from virtually anywhere as long as a wireless Internet connection is available.
It offers the same security benefits as the PAX solutions presented above, but condensed into a small USB-powered device which functions as a wireless access point and requires no software installation.
Furthermore, the PAX Road Warrior supports "Tethering", which means the mobile phone of the user can be used as a modem to access the Internet if no wireless network is available (a 4G connection is required).  
Why Personal AXS GUARD?
Working remotely is a way of employment that is gaining popularity. By 2020, more than one out of two people will be working remotely.
For organizations, home office employment avoids having to pay for extra infrastructure or other utilities.

For workers, it generally means a better work-life balance and leads an increased engagement.

For the environment, there is a significant reduction of vehicle emissions and noise.
In spite of these benefits, cybersecurity for remote employees is becoming a bigger concern for organizations on a daily basis.
Virtual Private Networking
A virtual private network (VPN) is a technology that creates a private and secure connection over the public Internet. It allows remote users and branch offices to securely access corporate applications, VoIP services, e-mail and other network resources.
Plenty of software and hardware VPN solutions are available on the market. It is therefore essential to make informed decisions when choosing a VPN solution for your organization or enterprise.
Central Management
Centralized management allows overall information, change and configuration control for your VPN deployments in the field. It also helps organizations to reduce costs and efforts related to software maintenance.
When all VPN connection data is centrally managed and only accessible to authorized personnel, its user-identifiable components are easier to highlight, easing your transition towards a GDPR-compliant environment.