AXS GUARD CLOUD
AXS GUARD CLOUD portal allows partners and customers to register, manage and configure AXS GUARD.
There are two main focus areas in the portal:
1. an ADMINISTRATIVE section
2. a TECHNICAL section
(once registered), you can login using your Google or Microsoft account, protected with strong user authentication.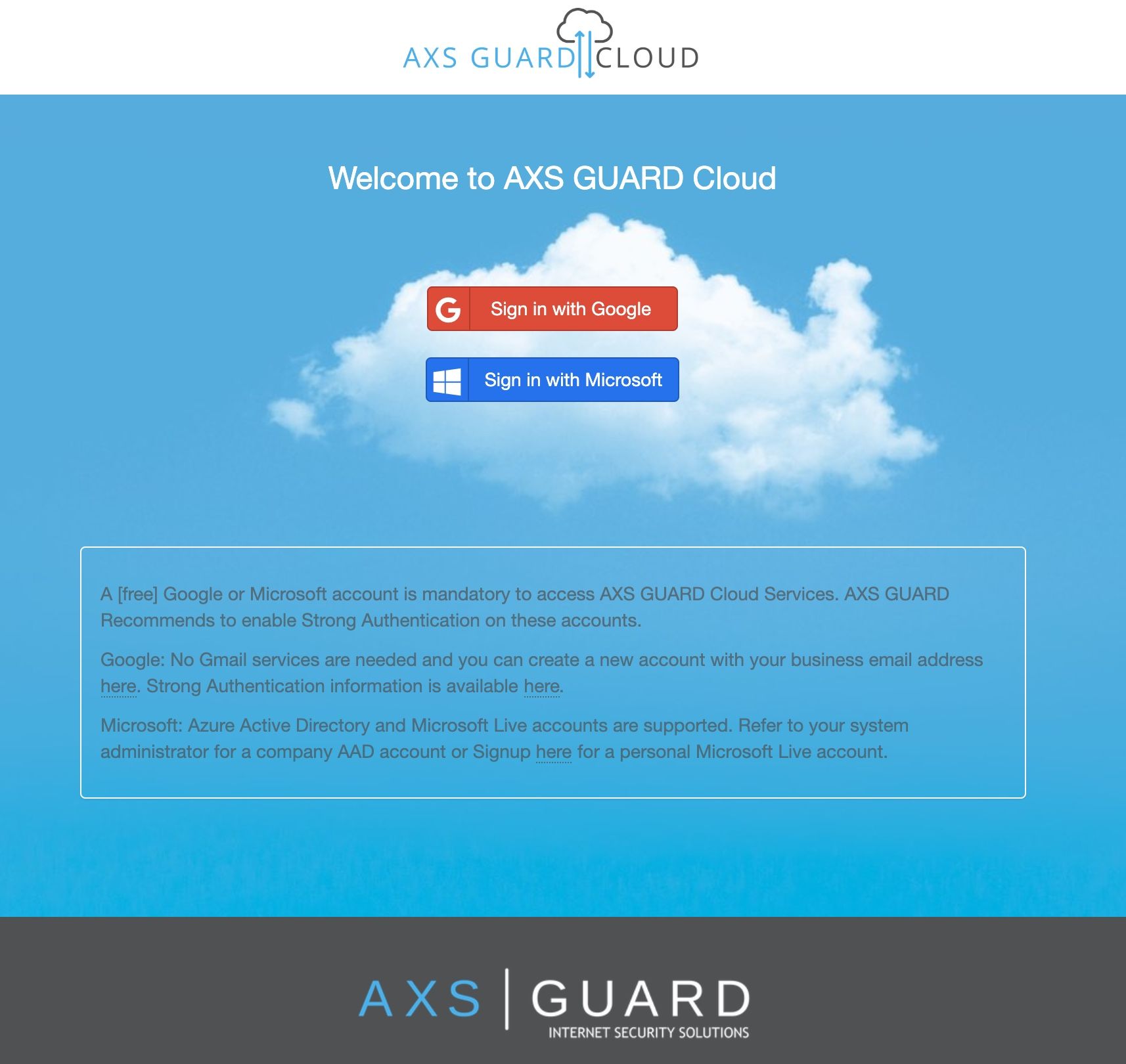 ADMINISTRATIVE
"CONTRACT MANAGEMENT"
SOFTWARE LICENCE MANAGEMENT
TECHNICAL
"CONFIGURATION MANAGEMENT"
MONITOR AXS GUARD CONFIGURATION
ADJUST CRITICAL SYSTEM SETTINGS